prep is more than today's headlines
Prep Content
Our team of writers are spread across North America, constantly updating your station and airstaff with the latest news, gossip, lifestyle content and audio they need to do a complete show.
Feeds
Got a favorite gossip site you go to for prep? A local news partner who keeps you updated on breaking stories in your market? Prep+ allows you to import third party RSS feeds, creating truly unlimited content.
Station Content
Create custom content specific to your radio station. Imagine all of your station liners, contests, copy points and more, alongside constantly updated prep content at the talent's fingertips in the studio.
---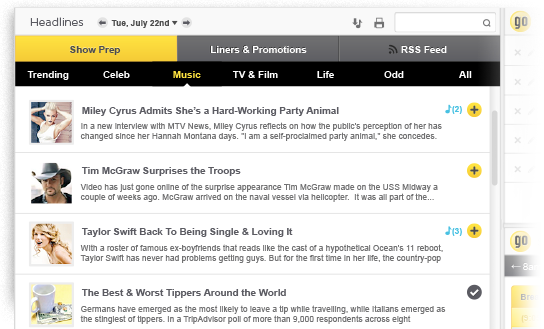 Headlines
The most recent headlines in Prep+ are sorted by date and story category, making it easy to find what you're looking for. Access the top Trending stories of the day or quickly search for something more specific.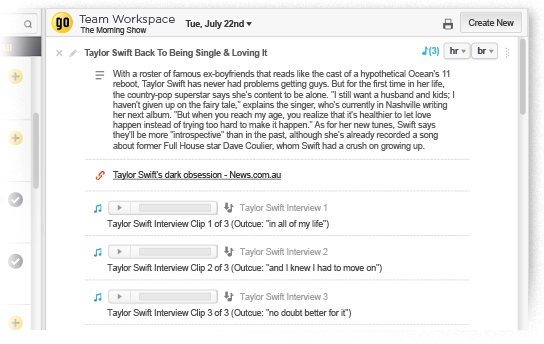 Team Workspace
Collaborate from the studio or from the comfort of your couch. Prep+ features a unique team workspace where users can share, edit and create their own stories in real time.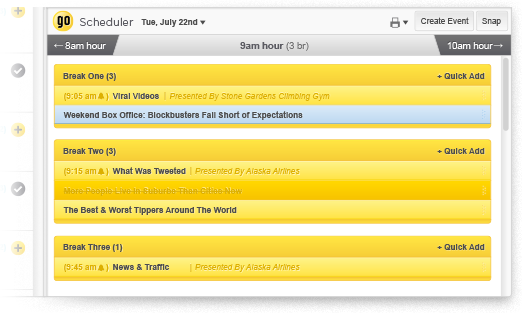 Scheduler
Plan, organize and execute your content on the air by date, hour and break with our scheduler. Whether a one man band or a large, collaborative morning show, everyone knows where you're headed break by break.